Kelley Hand
Senior Pastor
Pastor Kelley is a graduate of Southern Illinois University, where he studied Psychology and English. He received his Master of Divinity degree from Covenant Theological Seminary in St. Louis, Missouri. While at Covenant, he met and married Vicki, who was also pursuing a Master of Divinity degree (non-ordination track). They both graduated from Covenant in 2001. While in seminary, Kelley completed two summer internships with an Orthodox Presbyterian Church congregation. Before coming to Desert Palms Church, he was Associate Pastor of Covenant Presbyterian Church in Little Rock, Arkansas. Kelley and Vicki have been at Desert Palms Church since 2006. As a family, they were drawn to the West, and the Valley in particular, because of the many opportunities to be a part of the expansion of God's Kingdom. The Hands have three sons and a daughter. As a family, they enjoy the outdoors and regularly explore the many hiking trails and beauty that Arizona has to offer.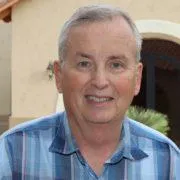 Dave Lambert
Ruling Elder
Dave was born in Cincinnati, Ohio, where he lived the first 28 years of his life. Upon graduation from the University of Cincinnati in 1980, Dave moved to Chandler, Arizona to work as an engineer in the semiconductor industry. He retired in 2014 and now spends time with his family, working at church, and pursuing his hobbies. He and his wife Carol married in 1982 and currently reside in Tempe. They have four grown children and six grandchildren. Dave and Carol have been members of Desert Palms Church since 1994.
Alan Thornton
Ruling Elder
Alan was born and raised in Emporia, Kansas. He later moved to Overland Park, Kansas, where he met and married Anne in 1986. The Thorntons moved to Arizona in 1997 when Alan took a position working in the packaging industry in Southern Arizona and Mexico, and in 2012, they moved from Tucson to Gilbert, where they joined Desert Palms Church.
Alan has had a full career in packaging and has held multiple executive positions. Additionally, he completed an Associates of Arts degree from Thomas Edison State University later in life (at the insistence of his daughter). Soon, however, he will be retiring to spend more time with family, to serve at church, and to pursue outdoor hobbies including fishing, hunting, and hiking.
Alan and Anne have nine adult children, most of whom are adopted, and many, many grandchildren.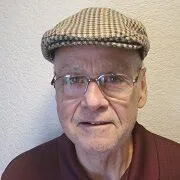 Bob Martin
Ruling Elder
Bob is a native Arizonan. He was born in Phoenix and moved to Payson in the mid 1950s. He graduated from Payson High School in 1963 and attended Oklahoma State University and
Northern Arizona University. Bob joined the U. S. Navy in 1967 and served four years in Hawaii where he met his wife, Barbara. They were married in Honolulu in 1970 and have two children and one grandchild. Bob worked in the grocery business, managing stores for several chains before retiring in 2000. He is an avid sports fan and enjoys studying the Bible and American history.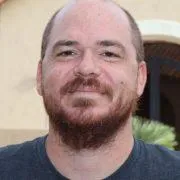 Matthew Moyer
Deacon Chair
Matthew is from Lancaster, Pennsylvania, where he lived until joining the U. S. Marine Corps. During his time in the Corps, Matthew was stationed in North Carolina and served in both Afghanistan and Iraq. He married his high school sweetheart Jessi in 2008. After completing his time in the Marine Corps in 2012, Matthew, Jessi, and their son Waylon moved to Arizona, where they joined Desert Palms Church. He is a graduate of Grand Canyon University and works as a Certified Strength and Conditioning Specialist (CSCS). Matthew assists primarily with Christian Education at Desert Palms. In his free time, he enjoys playing music, being physically active, and spending time with his family.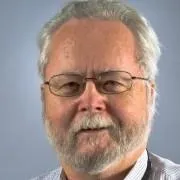 Dale Harpster
Deacon
Dale was born at Maxwell Air Force Base in Montgomery, Alabama. With his father in the Air Force, Dale had 11 addresses by the time he was six, finally ending up in the San Francisco Bay area. Dale married his wife Pat in 1967 and they moved to Chandler in 1978. Having completed 30 years in the electronics industry building microwave devices and systems for military and space use, Dale joined U-Haul International in 1995. After watching Desert Palms Church grow from bare land to the beautiful facility we have today, Dale and Pat began attending DPC and joined in 2011.
Andy Wilson
Deacon
Andy was born in Boise, Idaho where he spent the first twelve years of his life. In 1968, he moved with his family to the San Francisco Bay Area, where they spent a year before picking up and moving to Buffalo, New York. After graduation from high school in New York, Andy returned to Boise to attend Boise State University, majoring in political science. After college he began his career in the software industry. His work took him to Chicago, where he met his future wife Karen. Andy has spent over 35 years in the software industry, which eventually took Karen and him to the Valley of the Sun. They have a son and a daughter as well as grandchildren in Chandler, Arizona and Fairbanks, Alaska. Karen and Andy have been members of Desert Palms Church since 2013.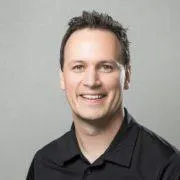 Chris Adams
Deacon
Chris is one of nine siblings, many of whom were born in southern California in the 1980s. They moved as a family to Virginia in the early 90s and subsequently moved to Arizona in 1995, where they have lived ever since. Chris attended Arizona State University and graduated in 2010. He then married his high school sweetheart Abrinna in 2012 and they joined Desert Palms in 2013. Chris works as a licensed Realtor and buys, renovates, and re-sells homes. He lives in Casa Grande with his wife and their four children, and in his leisure time, he enjoys listening to electronic dance music.
Clint Newell
Deacon
Clint Newell was born in Dallas, Texas, but spent the first six years of his life in New Mexico until his family moved back to Texas in 1981. In Texas, he attended the University of North Texas, earning a Bachelor's Degree in Biology and later met his wife, Janna. They married in 2001, and their daughter Elena was born in 2012. The family of 3 moved to Minnesota in 2014, and their son Micah was born there in 2015. The Newell family moved to Arizona in November of 2019. Clint works as an engineering director for Mitsubishi Chemical Group and enjoys fishing, rebuilding small engines and motorized vehicles, and spending time with his family.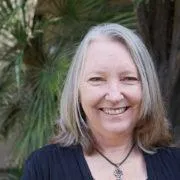 Dora Pearch
Administrative Assistant
Dora is a graduate of Arizona State University, and has lived in Arizona most of her life. She spends her time teaching women how to study God's Word, writing books, and organizing things. She lives in Apache Junction with her husband, two young adult children, a cat and a dog.
Vicki Hand
Administrator
Vicki was born and raised in the Atlanta, Georgia area and stayed there until she graduated from Kennesaw State University. She then moved to St. Louis, Missouri, where she met and married Kelley. She and Kelley each graduated from Covenant Theological Seminary in 2001 with a Master of Divinity degree. They moved to Little Rock, Arkansas, where they lived for five years, and finally came to Chandler in 2006 so that Kelley could become Lead Pastor of Desert Palms Church. Vicki homeschooled their children, three boys and one girl, for a number of years, then transitioned to join the staff of DPC. In her free time, you can find her hiking, walking, scrapbooking, and listening to murder mystery podcasts.
Our Vision
We will proclaim the Gospel of Jesus Christ, which leads to Gospel living, which leads to transformed lives, families, and communities.